Mirabel Hires Karen Hudson for Director of Sales & Catering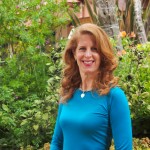 Karen Hudson has been a leader in the national sales and specialized meetings industry for more than two decades, with extensive experience working with high-end resorts and premium clients. An expert on international destination sales management, she brings to Mirabel the skills and sophistication demanded by one of the most prestigious resort and restaurant properties in the world.
A graduate of University of California at Berkeley majoring in English, Hudson got her start in hospitality at Four Seasons Hotels & Resorts, working first as Director of Conference Services and later as Sales Manager. At Four Seasons Hudson learned the philosophy, culture and execution of exceptional service, and later refined her operations skills in destination management with Patty Roscoe & Associates in Orange County.
A longtime resident of California, Hudson also honed her career with several prominent event planning companies, emphasizing resort destinations on the Monterey Peninsula, Tahoe, Orange County, and also across America, for clients such as numerous Fortune 100 corporations.
After relocating with her family to her native San Francisco Bay Area, she worked in sales and marketing for Pacific Agenda, a high-end destination management company that worked closely with Pebble Beach Resorts. Prior to joining Mirabel, Hudson was the director of national sales for Evans & Johnson Meetings and Incentives, focusing on the Silicon Valley and the San Francisco Bay Area region.
Now at Mirabel Hudson has returned to her true passion in representing a luxury hotel and restaurant group. She is responsible for developing and executing a business plan and sales strategy, connecting clients to extraordinary culinary and hotel experiences, and creating unique excursions and memorable travel packages for small groups in Carmel and Sonoma County.
Hudson's vibrant personality and outstanding people skills are an invaluable asset as she works with Mirabel clientele to design the most creative and cost-efficient meeting, event, team building activities and catering packages. She is the co-founder of Goddess to Goddess Presents which supports women in creating success and happiness in their personal and professional lives, co-hosts a radio show, leads successful seminar engagements and has co-authored a book all on the topic. She and her family live in Pacific Grove.
"Hudson is an extraordinary complement to Mirabel," says Mirabel CEO David Fink. "She understands – and enjoys – the many details and pleasures of offering unparalleled service and signatures of our luxury brand."